Chiropractors Help You Return to Work Quicker From Injury
Any injury, whether suffered on or off the job, can cause you to quickly use up all your sick days, resulting in a loss of earnings in addition to the possibility of losing your job altogether. Chiropractors are healthcare professionals who specialize in helping you return to work quicker from an injury. If you experience an injury that prevents you from having the mobility and wellness that allows you to perform all the functions involved in your job, you owe it to yourself to investigate chiropractic treatments as the quickest solution to getting healed and back on the job
Chiropractors are trained healthcare doctors who practice hands-on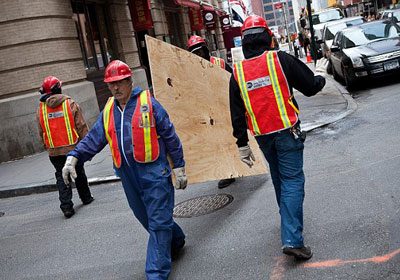 manipulation of the spine during treatment to help the body heal without resorting to expensive surgeries or prescription medication. The hands-on manipulation used during a chiropractic treatment session helps restore mobility to the body's joints that may be affected when tissues are injured in an accident such as a fall or by repetitive stressful motion that impacts the body's joints, muscles, connective tissues and bones.
Whether the problem you experience is low back pain, muscle strain, pain in the neck, legs and arms, or frequent headaches, the treatment used by a chiropractor helps to immediately stimulate the body's own healing mechanism. Most patients experience some degree of pain relief after only one chiropractic treatment and the result of using the services of a chiropractor is faster healing from an injury and a speedier return to regular activities including job responsibilities.
Another big benefit to chiropractic care is that the pain relief that accompanies treatment does not come at the cost of any unpleasant side effects. Unlike surgery, which can cause other complications and require months of recovery, chiropractic treatment quickly targets relief to that area of the body causing the problem, resulting in much faster healing and a quicker return to normal pain-free mobility.
Having to take weeks or even months off from your job can prove to be financially devastating. Whenever an injury has sidelined you from your normal work activities, the best course of action is to get a professional consultation with a reputable chiropractor. Premier Health Chiropractors treatment methods not only relieve pain as quickly as possible and restore physical function to the injured area, they also foster faster recovery in order to minimize absences from the workplace.