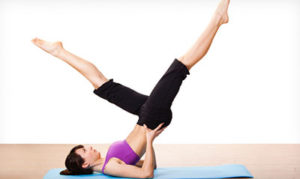 Many people suffer from back and neck pain, often due to long hours at the computer, or professions which have them performing repetitious behavior over long periods of time. In addition, many people suffer back and neck pain due to accident, injury or long term illnesses. Some people discover that the common western medical approach of surgery and medication offers no relief to their back and neck pain. At that point, they are often told that nothing can be done to alleviate their pain. This is where chiropractic care can help many people.
Chiropractic care is provided by a licensed and certified doctor of chiropractic. Chiropractic care is the manipulation, direct hands on approach, of the muscultosketal system. Premier Health Chiropractorsmanipulate the spine, neck, hips, arms and legs to correctly align the body; emphasis is often placed on the spine and neck. Manipulation is use to restore joint mobility, often decreased by tissue damage. The chiropractic techniques used, often provide relief from pain to ligaments, tendons, joints, muscles, and connective tissues. While under a chiropractor's care a patient is often given exercises to aid in their recovery.
In addition to exercises, provided by your chiropractor, many people are using Pilates. Pilates are exercises used to neurologically retrain and stabilize an area weakened or injured. Once the areas are stabilized, Pilates is used to strengthen the weakened area. Pilates was developed by Joseph Pilates in the 20th century. It is a physical fitness technique used to strengthen the body while increasing range of motion, flexibility, and endurance. Pilates especially focuses on spinal and pelvic alignment. Pilates incorporates breathing techniques, strengthening the body's core, and increasing coordination and balance. Pilates requires increasing the body's core strength, while thinking about how your body moves to control each exercise or stretch. People who participate in Pilates report increases in core strength, range of motion, flexibility, circulation, abdominal strength and posture. In addition, participants report decreased neck pain, back pain and joint pain.
Decreasing back and neck pain is also the goal for chiropractic care, and is why chiropractic care and Pilates go hand in hand. Chiropractic care and Pilates have the same goal, to provide you with relief to your back and neck pain.
Premier Health Chiropractors offer on-site Pilate classes that can be found in several of our Twin Cities Chiropractic clinics. Our Pilates instructors will start you off slowly, allowing your body to adjust to the exercises, and will increase in difficulty as you are able to perform each set of exercises. Pilates can be used no matter your fitness level. You should be sure to discuss your injury with your instructor and advise them of how you are feeling as the process continues. Our Pilates classes will support the techniques suggested by our clinics and will encourage your recovery.