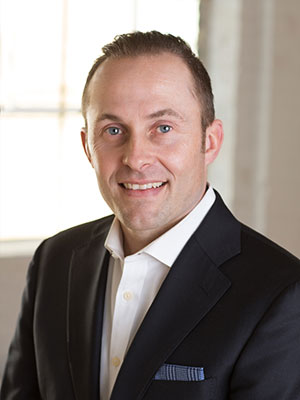 Dr. Eric Koehler
1601 Larpenteur Avenue West
St Paul, MN 55113
(651) 487-2198
dr.koehler@premierhealthmn.com
Hours of Operation:
Monday: 8:30 AM - 7:00 PM
Tuesday: 8:30 AM - 7:00 PM
Wednesday: 8:30 AM - 7:00 PM
Thursday: 8:30 AM - 7:00 PM
Friday: 8:30 AM - 7:00 PM
Saturday: 9:00 AM - 1:00 PM
Sunday: Closed
Eric Koehler, Doctor of Chiropractic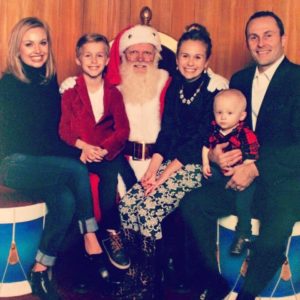 Dr. Koehler is a licensed chiropractor and the owner of Premier Health Chiropractors of Roseville, Minnesota. Dr. Koehler serves the Saint Paul community by freeing people from pain in his clinic and throughout the community. He graduated from Northwestern College of Chiropractic in Bloomington, Minnesota in 1998 where he received both a Doctor of Chiropractic degree as well as a Bachelor of Science degree in Biology.
His continuing education includes specialty courses in spinal trauma with the San Diego Spine Institute. He is a member of the Minnesota Chiropractic Association in Edina, Minnesota and the American Chiropractic Association in Arlington, Virginia. Dr. Koehler has also been a speaker for the Minnesota Trial Lawyers Association, presenting a variety of topics ranging from spinal trauma to chiropractic in general.
Throughout his career, Dr. Koehler has treated thousands of patients with injuries arising from auto accidents, work, sports and personal injuries. Recovering from disc injuries is part of his main expertise. He is co-author of two books "Optimal Wellness" and "Whiplash Trauma and Treatment," both of which are available at Barnes and Noble and Amazon.com. Dr. Koehler lives with his wife, Jessica, and three young children in Andover, Minnesota. In his spare time he enjoys golf, all professional sports, spending time with his family, cheering for the Minnesota Vikings and anyone who plays against the Green Bay Packers.
Dr. Koehler is committed to promoting optimal health and well being of patients via his "whole person approach." This whole person approach to wellness means seeking out and correcting underlying causes of disturbances and disruptions. These may or may not be causing symptoms at the present time, but can be future potential problems. He plans and executes interventions and lifestyle adjustments to optimize the conditions for normal and healthy functions. Using his unique approach, Dr. Koehler is able to help you to accelerate and maintain your journey to optimal health.
Dr. Koehler works with multiple family physicians in the Saint Paul and Roseville area, as well as pain specialists from the University of Minnesota. Depending on circumstances, they refer patients to his clinic and he refers patients to them as appropriate. Every patient seen at his clinic gets a full service treatment, not only chiropractic care but with corrective exercises, lifestyle advice, massage therapy, nutritional counseling, physical therapy and spinal and postural screenings.
Dr. Koehler espouses a simple philosophy, "It's Your Life … Live it in Health!" He encourages all patients to discover and learn about chiropractic wellness. He specifically targets resources such as articles, webpages and other resources to your wellness needs and interests. His passion for his patient's well being is obvious and everything he does tries to make healthy choices easier for you.
St Paul/ Roseville, Minnesota Chiropractor
We have solutions for back pain, neck pain, car accident and work injuries, etc. in St Paul/ Roseville, Minnesota
Call 651-487-2198
Miriam - Billing Coordinator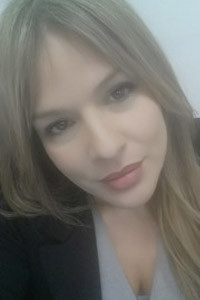 Miriam Velez has been a chiropractic billing coordinator with Premier Health since 2002. She speaks fluent Spanish, she is able to help the Spanish speaking patients feel at ease in the clinic.
She enjoys being a chiropractic billing coordinator as she participates in the patient's healing process and sees their successful results with the clinic. She is a strong believer in chiropractic and its ability to restore each individual's body to a natural state of health.
Miriam lives in Minneapolis with her two daughters Ashley and Stephanie. She enjoys running at the neighborhood lakes, keeping up with her fitness at the health club, kick boxing, Salsa dancing, and spending weekends with her family.
Kaylee - Chiropractic Assistant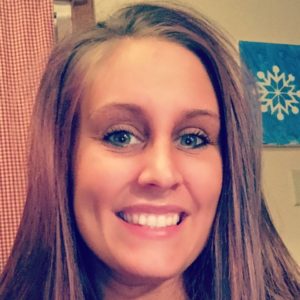 Kaylee our newest Chiropractic assistant joined our staff team 4 months ago and has been a great addition to our team! She is currently pursuing school as a nurse at Rasmussen College. When Kaylee is not working she enjoys traveling, spending time with her family and friends. Kaylee enjoys helping patients achieve their goals with chiropractic care!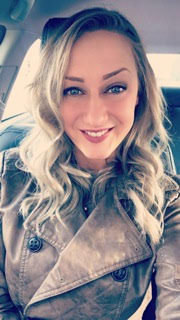 Alexandra (aka Allie) is born and raised in Minnesota with a dream to move out west to Washington state to surf and hike for the rest of her days! Allie loves getting to know new people and treasures every individual she comes across. Aside from putting smiles on clients faces at premier she enjoys spending time with friends and family, traveling, and exploring the city! Allie is excited to see what doors premier is going to open and what exciting people she's going to meet.
Dr. Delahunt - Associate Chiropractor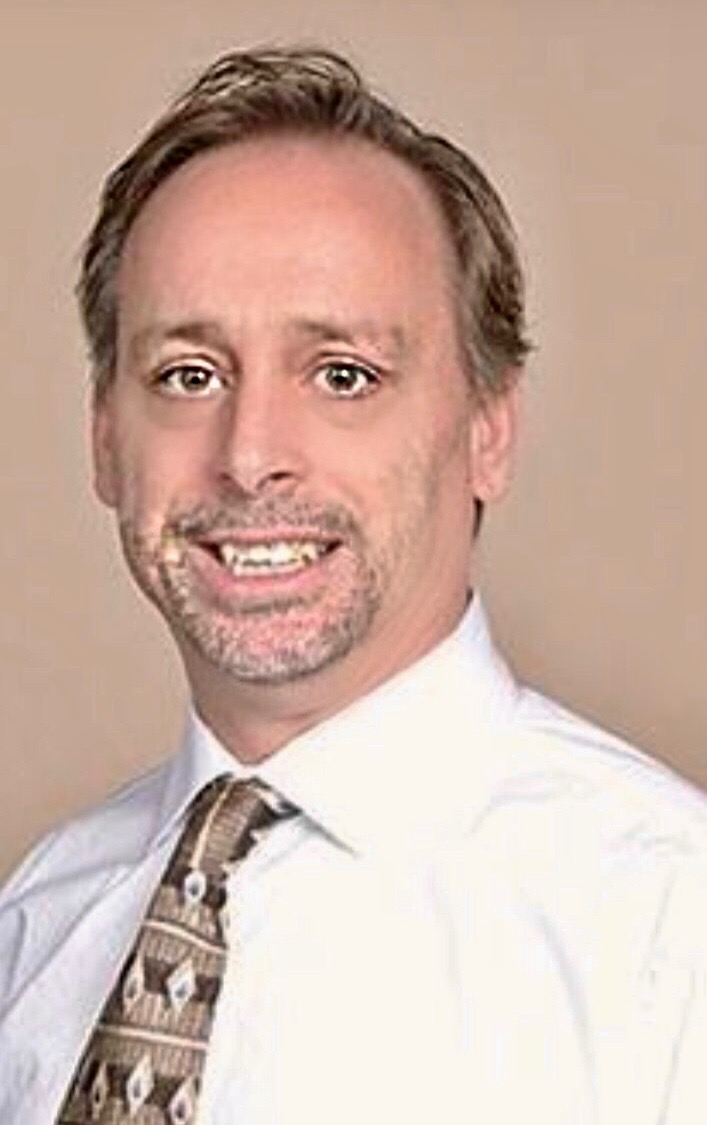 Dr. Delahunt is an Associate Chiropractor in Premier Health of Roseville. He graduated from National College of Chiropractic in 2000 with a Doctorate of Chiropractic, as well as a Bachelor's of Science degree in Human Biology.
Dr. Delahunt has always enjoyed sports a lot. Through high school and college, Daniel had competed in cross country and track. He was both a State and National qualifier in both sports. He was also voted Team Captain in both sports and at both levels his Senior years. Daniel attended the University of Oshkosh-Wisconsin for his undergraduate degree. After college, he continued his running by competing in multiple marathons and other distance races. Along with chiropractic, Dr. Delahunt also coached cross country and track at the high school and junior college level.. As a coach, he qualified multiple teams and individuals for the State and National competitions. Dr. Delahunt has won two National Junior College team track titles and in 2006 he was voted Illinois Junior College Coach of the Year.
Dr. Delahunt lives with his family in Roseville, MN. Daniel has a wonderful wife and four children who he absolutely loves and adores. In his free time he enjoys staying in shape through running and being active with his kids.
Alyssa - Chiropractor Office Manager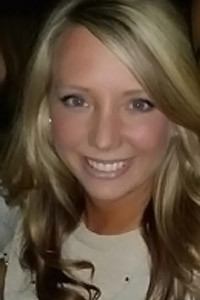 Alyssa is the office manager and lead trainer for Roseville Premier Health. She graduated from High Tech Institute in 2007 as a Radiology technician. She has been working for Premier Health for many years and has enjoyed learning every aspect of the clinic. She enjoys working with patients, getting to know them individually, and making sure their needs are met. Alyssa lives in Shoreview, MN with her 3 children (Donovan, Ayden, & Aubrey) and husband. She spends most of her time outside of work working on her new natural cosmetic line. When she's not working on her other business she enjoys swimming, getting together with friends, and spending time with her family. Premier Health has been a rewarding job to Alyssa, as she enjoys the high pace environment and the personal relationships she has built.
Dr. DelRae Messer - Chiropractor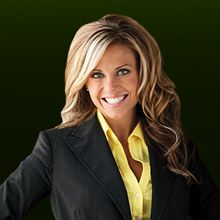 Dr. DelRae has been featured on NBC, CBS, ABC, ESPN Radio, Fit & Firm Magazine, Natural Muscle Magazine and travels across the country speaking about toxicity and weight loss resistance.
As an industry leader in chiropractic marketing techniques, she has worked with hundreds of doctors across the country.
Alison Weaver, Doctor of Physical Therapy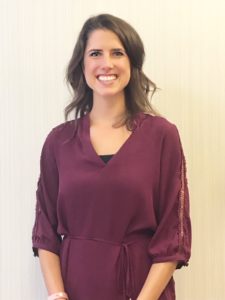 Dr. Alison Weaver is a licensed Physical Therapist at Premier Health Clinics in Coon Rapids, Golden Valley and Roseville, Minnesota. Dr. Weaver serves the Twin Cities and surrounding areas by providing pain relief and management with injury specific exercises, stretches and manual therapy. She graduated from University of Mary Physical Therapy School in Bismarck, North Dakota with a Doctorate of Physical Therapy. Alison received her undergraduate degree in psychology from Erskine College in Due West, South Carolina. While working towards her undergraduate degree, she was the captain of her collegiate volleyball team. Alison lives with her husband Nate in South Minneapolis. She enjoys spending time with family and friends, watching all sports, running, playing volleyball and trying different exercise classes for a new challenge. Alison and Nate also enjoy biking around the city trying new restaurants and fun activities.
Alison's training includes clinical experience in hospital, outpatient and skilled nursing facilities helping develop a well-rounded skillset. She is a member of the American Physical Therapy Association and Minnesota Physical Therapy Association. Alison is excited to be a part of the Premier Health's comprehensive care team to serve the people of this community. Book an evaluation with Alison today for a care plan tailored to your goals, desires, capabilities and resources.
Mitzi - Chiropractic Assistant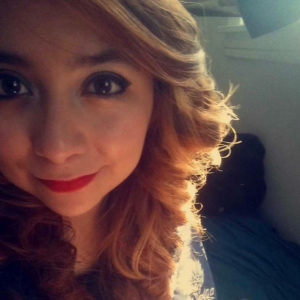 Mitzi is a Chiropractic Assistant for Roseville Premier Health. She graduated from Community Of Peace Academy in 2012 and is continuing her education for Interpretation at Saint Paul Community College. She enjoys getting to know each patient individually, and making sure their needs are met. Mitzi is Originally from Jalisco Mexico which makes her bilingual and fluent in both English and Spanish. In December of 2015 she married and currently Lives in Saint Paul with her Husband. During her free time she enjoys going to movies and taking road trips. Premier Health has been an important asset to her life as she has learned that helping people get back to health is one of the most rewarding feelings you can have. She strives to provide her co-workers and each patient with exceptional service each and every single day.
[vc_raw_html]JTNDaWZyYW1lJTIwc3JjJTNEJTIyaHR0cHMlM0ElMkYlMkZ3d3cuZ29vZ2xlLmNvbSUyRm1hcHMlMkZlbWJlZCUzRnBiJTNEJTIxMW0wJTIxM20yJTIxMXNlbiUyMTJzdXMlMjE0djE0NjM1MTE1OTUzNjUlMjE2bTglMjExbTclMjExc3RhRDktSXZFRFVJQUFBUXZPdndtb3clMjEybTIlMjExZDQ0Ljk5MjE3NzA0MjUzOTQ3JTIxMmQtOTMuMTY3NzA0MzA1MDUyNzglMjEzZjkzJTIxNGYwJTIxNWYwLjc4MjA4NjU5NzQ2Mjc0NjklMjIlMjB3aWR0aCUzRCUyMjEwMCUyNSUyMiUyMGhlaWdodCUzRCUyMjYwMCUyMiUyMGZyYW1lYm9yZGVyJTNEJTIyMCUyMiUyMHN0eWxlJTNEJTIyYm9yZGVyJTNBMCUyMiUyMGFsbG93ZnVsbHNjcmVlbiUzRSUzQyUyRmlmcmFtZSUzRQ==[/vc_raw_html]
Looking for a weight-loss system that actually works? Premier Health of St Paul/Roseville offers an easy to use weight-loss solution with proven results. Our 30-Day System includes a comprehensive collection of our results-driven products you will love. Ready to start your weight-loss journey today? We have the perfect system for you! Get your Premier Health Nutrition Solution TODAY!
Transform your mind. Transform your body. Transform your life. We recognize that in order to maintain a healthy body you must maintain a healthy mindset and lifestyle. Premier Health is here to educate you, entertain you, and most of all, empower you to be healthy for the rest of your life. Our program follows a simple, step-by-step coaching process to help our patients at any level of health and fitness take their life to the next level for the long term.
Call us at (651) 470-7406 to learn more about our program and start transforming you life today.
Request a Free Consultation
Our program is a habit-forming process designed for long term healthy success. We identify patterns holding you back from your ideal health. Our program uses intelligent, simple, and important daily activities that, if done every day for 15 minutes, are guaranteed to change your life forever. Premier Health Chiropractors of Saint Paul offers Free Consultations for anybody wishing to learn more about our Premier Health Nutrition Solutions.
Throughout his career, Dr. Koehler has treated thousands of patients with injuries arising from auto accidents, work, sports and personal injuries. Recovering from disc injuries is part of his main expertise. He is co-author of two books "Optimal Wellness" and "Whiplash Trauma and Treatment," both of which are available at Barnes and Noble and Amazon.com. How Dr. Koehler and his team are here to help you transform your body in a safe, health, and non-surgical way, just as nature had intended.
Don't delay. Call (651) 470-7406 today for your free consultation.