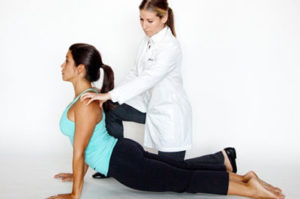 After all the technology that has been developed in the last two decades to make people's life as comfortable as possible, health professionals and health conscious people have come to recognize the importance of adding exercise to their daily regimen. People have learned to go back to the basics, to the wisdom of our ancestors, who observed that being active all day long was a powerful medicine for most underlying ailments.
In our modern age, research studies have repeatedly validated the connection between health and therapeutic exercise. This exercise is a physical therapy involving a wide range of activities devised to improve the function of muscles, nerves and organs. Research is one thing, but people tend to learn more from their own experience. For many, it has taken them from making poor health choice, like binge eating and being a couch potato, and finally embracing therapy. It is for this reason that many therapists who suggest therapeutic exercise get help from their own clients and patients in designing the exercise program suitable for them. This way, patients can prevent secondary injury and lessen the chances of getting side-effects from medications and other treatments.
The first thing to realize is that therapeutic exercise program is not for everyone. Women who are pregnant and are having one or more high-risk medical conditions such as vaginal bleeding, preterm rupture of membrane, maternal heart disease, and premature labor should completely avoid it. Precautions need to be taken when their patients have other diseases, such as anemia, extreme fatigue, contractions, musculoskeletal pain and phlebitis, and high risk patients need to be closely monitored by a physician.
Therapeutic exercise program typically consists of a broad range of activities, from simple breathing exercises to high-speed walking on a treadmill. Therapists have long promoted this program to patients because of the multitude of benefits. As a direct result, this exercise generates energy, creates muscle tone, burns calories, lessens constipation and gets rid of depression. For people who have underlying health conditions, the program is modified to suit the patient's level of endurance, ability, severity of the condition and the stage of recovery.
Therapeutic exercises are used on patients recovering from surgery in order to heal the inflamed tissues. Research shows that just a minimum amount therapeutic exercise yields major protection against post-surgery infections. Low-intensity stretching and mild walking is usually recommended during this period.
People with osteoporosis demonstrate wide variations in their strength levels and tolerance. For patients who are at high risk for pathological fractures due to low bone density, Premier Health Chiropractorsrecommend low-impact weight bearing exercise. However, caution should be taken while making twisting or explosive movements during the program.
Resistance exercise is another form of therapeutic exercise that plays a major role in curing muscle related pain and inflammation. This type of exercise lowers stress levels and blood pressure readings, resulting in healthier electrocardiograph readings. On the flip side, patients are advised to avoid over working and excessive fatigue causing postures while exercising. For best results, consult Premier Health Chiropractors for details on the best therapeutic exercises for your lifestyle.