Neck Pain Golden Valley, MN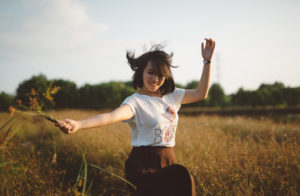 We can handle neck pain in Golden Valley, MN. Sitting around all day doesn't help, laying down may not help either - neck pain can be exhausting, but like back pain, it is one of those things that is not easy to get away from.
You may be suffering from this pain for a number of reasons, and before we proceed to handle this situation for you we identify exactly what that reason is. Once we know this we work out a plan of treatment with you, the patient, and we start work on helping you to not only handle the pain, but to also handle the condition that is its root cause.
You Don't Need to Live With Neck Pain, Call Us!
We are dedicated to making sure that your neck pain is not going to keep you out of work, and to making sure that you have a good quality of life. We understand that some people who come to us may have had a persistent problem for a long time, but part of this is due to the fact that traditional medicine really isn't looking to handle to the root cause, and instead focuses on the symptoms. To do so means that you are only ever going to find a temporary solution.
If you are interested in finding out what we do, and how the techniques we use can be used to help you, please contact us, and somebody from our team will be happy to talk to you and answer any questions that you may have.