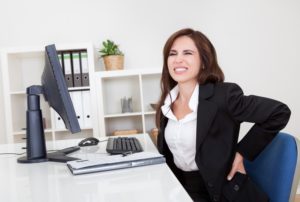 Plymouth, MN – No one wants to take time off work – but a work injury can force you to do just that. This kind of thing is bad not just for the employee, but the employer as well. Obviously the ideal scene would be that people never get injured, but when this is not possible you want people to be able to recover as quickly as possible, and this is what we facilitate.
It is an unwelcome fact that a lot of people suffer from some kind of work injury during their working life, but if you consider how much of our life is spent working this is not so strange.
Let Us Help You Recover Quicker and And Get Back To Work – We Can Help! Call Today!
These injuries obviously consist of the less serious, and those that have larger ramifications for a person's way of living. Both of these situations can be handled so that the person can get back to work or at least live a comfortable life, not in pain.
In Plymouth, MN or surrounding areas, whether you are looking for help in recovering more quickly, or whether you have been dealing with your condition and pain for a longer period of time, we are the people that you need to talk to. You want to be able to work comfortably, and you want to be able to go back to work as soon as possible. We help you to handle things so that this is possible.
Call Premier Health today to find out what we can do for you.