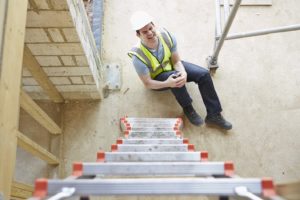 We are the place to come if you have a work injury in St Paul. No need to miss more work than necessary, when you can work with our team to handle your problem. We know that the term work injury covers a lot of different problems, but all of these have a solution that we can help you to find.
Whether you work in an office and are suffering from the kind of conditions that plague those in a primarily sedentary occupation, or if you do more manual labor and are suffering from the kind of injury which comes with more heavy work, we can help.
When you get a work injury that takes you out of work, it costs you time and money, and it benefits you and your employer for you to be able to heal and get back to work as quickly as possible. We can help you with this, using  a number of different techniques to truly handle what has happened to you.
Recover Quickly From Your Work Injury, Contact Us Today!
No one wants an injury to persist, but taking pain medication only really handles the symptoms and not the causes, and this can go on indefinitely. Our aim is to help you heal as quickly as possible, and have a regular chiropractic appointment can actually help you to avoid any recurrence of the problem.
We love helping those who live in St Paul and the surrounding community, and we are proud to be a resource that anyone can use to get themselves healthier.