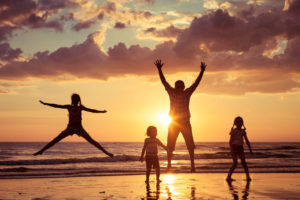 We work with a lot of people who have a work injury in St Louis Park. People generally can't afford to take too long off work, both because they need the money and they don't want to lose their job. What we do helps, and has helped many people already.
Whether you are in a sedentary job or manual labor, there are going to be times when you are going to have accidents, and some of them you are going to need more help recovering from than others. We are  here to help you whatever happens. Sprains, pulled muscles, neck injuries, back injuries, trapped nerves – just come to us and we can provide you with treatment.
Another very useful thing is that Dr Nielson has a lot of experience with worker's comp, so he will be able to assist you in getting the best treatment that you can get, and navigating the maze of paperwork that can be involved. We try to make the whole process as easy for you as possible, because we want you to get help, and get it in a timely manner.
Get Over That Work Injury Faster, Call Us Now!
For those living in St Louis Park, you really can handle work injury and recover from it a lot quicker. You don't want to lose time and money, and you don't want to be injured for a long time either – we can help with that. If you have any questions or just want to book an appointment, please call us today!