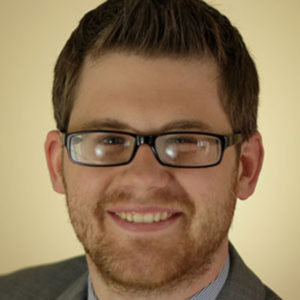 Dr. Brian Chmiel
5801 Duluth St., Suite 345
Golden Valley, MN 55422
(763) 354-7880
dr.chmiel@premierhealthmn.com
Hours of Operation:
Monday: 8:30 AM - 7:00 PM
Tuesday: 2:00 PM - 6:00 PM
Wednesday: 8:30 AM - 7:00 PM
Thursday: 8:30 AM - 7:00 PM
Friday: 8:30 AM - 12:00 PM
Saturday: 9:00 AM - 1:00 PM
Sunday: Closed
Dr. Brian Chmiel, Chiropractor, runs Premier Health Chiropractors of Golden Valley, Minnesota. He graduated from Northwestern Health Sciences University College of Chiropractic in Bloomington, Minnesota in 2008 with a Doctor of Chiropractic degree, as well as a Bachelor's Degree in human biology. It is the only Chiropractic school in the state, but also has one of the most rigorous education curriculums for the chiropractic field in the country. He spent his undergraduate years at St. Cloud State.
He was born and raised in a little town called Mora, an hour and 15 minutes north of the Twin Cities. The second (and, possibly, loudest) of five children, he loves to spend time with his siblings: older sister Abby, her husband Nick and the family's first child, Ben, younger sister Beth and his identical twin younger brothers Greg and Joe. Dr. Chmiel lives in St. Louis Park, Minnesota not far from the beautiful lake Calhoun. He enjoys running and walking around the lake, as well as simply relaxing on the shore and people watching from time to time. He enjoys theater, football (a true Viking fan — no Packer backer here, folks!), weight lifting, music and movies. His idea of the perfect day is bobber fishing out of the boat and taking in live music anywhere that it is possible in the evening.
Dr. Chmiel has always enjoyed working with people. While attending school, he worked for REM Minnesota, a group home for people with disabilities. Initially, he took care of an elderly woman, giving medications and helping with household tasks. Due to his high level of patience, after three months he was moved to a home of aggressive youth. He helped the boys with trips into the community as well as educating them on self-responsibility.
Dr. Chmiel was 15 and had injured his wrist playing football with friends. His mother worked in the local clinic and had him come in to see one of the medical doctors. The doctor, a family friend (and in Dr. Chmiel's opinion a very good MD,) came into the room, talked to his mother and wrote a prescription for pain medication. The doctor never came within five feet of Brian. He said the medication would take the pain away and Brian would be just fine. Even at 15, Dr. Chmiel realized that this didn't add up: the pain was gone but the injured area still was not healed. A friend's father was a Doctor of Chiropractic and he listened to this story. With instruction in icing and muscle work, Brian's wrist felt great after a day or two. He wound up not taking any of the prescribed pain medications. Since that day, Dr. Chmiel knew there was a better form of healthcare and people need to know about it.
Golden Valley, Minnesota Chiropractor
We have solutions for back pain, neck pain, car accident and work injuries, etc. in GoldenValley, Minnesota
Call 763-354-7880
Zurisadahi - Chiropractic Assistant
Zurisadahi is a Chiropractic Assistant/ Interpreter at Premier Health of Golden Valley. She's twenty something years old, and When she's not working, she likes to spend time volunteering to help the Spanish speaking community. She loves to Snowboard, Dance, and is currently working on writing her own Cookbook. Zurisadahi (Zuri for short) started working with the Premier Health family in April 2013. Her life-long dream is to own a Hedgehog. And to travel to Chile.
Veronika - Chiropractic Assistant
Veronika is in her first year with Premier Health. She grew up in Albert Lea and moved to Golden Valley in the summer of 2014. Before working at Premier Health she had no experience with chiropractic care, but after a few short months, has learned a lot. She likes seeing patients happy and feeling their best. She is currently finishing her degree in Marketing and look forward to graduating! When she does get free time she enjoys traveling, shopping and watching scary movies.
[vc_raw_html]JTNDaWZyYW1lJTIwc3JjJTNEJTIyaHR0cHMlM0ElMkYlMkZ3d3cuZ29vZ2xlLmNvbSUyRm1hcHMlMkZlbWJlZCUzRnBiJTNEJTIxMW0wJTIxM20yJTIxMXNlbiUyMTJzdXMlMjE0djE0NjM1MTA3OTQyNDMlMjE2bTglMjExbTclMjExczhjSldjN3JrT0hRQUFBUXZPd3J3WHclMjEybTIlMjExZDQ0Ljk4NjYyODI0MjQ0MDY2JTIxMmQtOTMuNDA4NDIyMTQ2OTc1NjglMjEzZjQ5JTIxNGYwJTIxNWYwLjc4MjA4NjU5NzQ2Mjc0NjklMjIlMjB3aWR0aCUzRCUyMjEwMCUyNSUyMiUyMGhlaWdodCUzRCUyMjYwMCUyMiUyMGZyYW1lYm9yZGVyJTNEJTIyMCUyMiUyMHN0eWxlJTNEJTIyYm9yZGVyJTNBMCUyMiUyMGFsbG93ZnVsbHNjcmVlbiUzRSUzQyUyRmlmcmFtZSUzRQ==[/vc_raw_html]