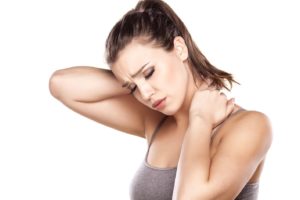 Plymouth, MN – Neck pain can make it really difficult to do the things that you need to do in the day – it can affect your concentration; your ability to stay seated or standing in order to do your job; and depending on the severity of the condition can keep you out of work for anything from a day to months at a time.
Neck pain can have a number of sources, including injury, disease and conditions resulting from normal wear and tear and age. Whatever the source, there is something that can be done to help handle the underlying source of the pain, or to alleviate the symptoms.
Let Us Handle Your Neck Pain Today! Call

(763) 354-7880
Some people try the traditional medical route and find that it does nothing to address the underlying condition, and the drugs used to handle the ever-present and persistent symptoms start to become less effective over time because of the over-use. We can help you, and there is no drug regime involved; what we do will not become less effective … it will help you to handle your condition and manage your pain.
If you have neck pain and you live in the Plymouth, MN then you need to come into Premier Health today and get help with your condition, working with us to improve your health. Call today to find out more about how we can help you.