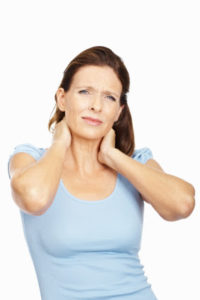 Whether it is a strain or something more serious, for neck pain in St Paul, you need to come to Premier Health, MN, and we can help you. There's no need to be in a prolonged state of pain, and there is no need to miss work, or be stopped from doing your regular every day activities. We can help you to handle your neck pain!
We have worked with many patients throughout the years, and we know that they are happy with the results we have helped them to attain, and the state of health that we help them to maintain.
No More Neck Pain! Contact Us Today!
Neck pain is one of those things that can be caused by something as simple as turning your head in the wrong manner.; you don't have to be doing anything strenuous at all. All the problems you can get in your back, you can get in your neck, and sometimes people actually have both issues going on.
Bad posture can affect your neck, repetitive actions also, or a one time injury; and sometimes you can be suffering from a degenerative disease or just wear and tear as you age. We can help you to address any of these – to both reduce the pain, and to start to heal.
If you live in St Paul or the surrounding area and you have neck pain you need to come to our chiropractic clinic, and get the help you need.