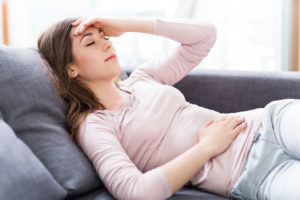 St Louis, MN – Head Pain
It's hard to concentrate when you have head pain. Goes without saying, right? Head pain can be a light, slightly uncomfortable sensation, to severe and so intense you can barely feel anything else. While pain killers might give some immediate relief, if you're unlucky they won't even do that but commonly make the situation worse from the problem being ignored due to the pain killer covering it up.
With migraines there can be triggers, which you might handle with diet. You may be suffering from headaches or head pain because of stress. It could derive from some injury you received. Whatever the cause, it is not something that contributes anything to your life, and it is not something that you have to live with.
At Premier Health here in St Louis, MN, we have worked with a lot of people that have this problem, and by identifying what the underlying cause of the condition is, we are able to tailor our treatment to specifically handle a person's condition. We know that there may be a number of factors contributing to the problem that you are experiencing, and we have had much success in treating our patients because we identify these things and don't just blindly treat them.
If you live in or around the St Louis area, and you are suffering from any kind of head pain you need to call us today and make an appointment, so that our team can start helping you right away. If you have any questions please let us know and we will be happy to answer them for you.