Head Pain in Minneapolis, MN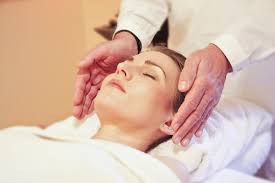 Have you ever tried to work in spite of the fact you have head pain in Minneapolis, MN? It isn't easy to concentrate, and the quality of the work suffers. A lot of people have to go and lay down in a dark room when their migraine or headache starts, and they really aren't able to do much of anything – it doesn't have to be that way.
It doesn't just affect work – it can stop you from doing those things that you need to do every day just to survive. So it is something that you need to handle, and when handling it you need to find the cause and not just the symptoms, and really take care of the underlying condition.
Suffering Head Pain? We Can Help You. Call Now!
There are a number of different things that we can do to help with these conditions, depending on what the cause is. Once we have identified what the underlying condition is that is causing the symptoms, that is the thing that we look to deal with.
We have had a lot success treating head pain, and we have a lot of happy patients who would happily tell you how we handled their problem. If you have been suffering from this condition and have found little relief in traditional medicine, and are curious what it is that we can do for you, and how the techniques we use can not only relieve but help to handle the problem, please contact us.