The Foundation for Chiropractic Progress shows that the first option for back pain relief should be chiropractic care. In the study, it points out that 42.7% of workers who first visited a surgeon underwent surgery. Only 1.5% of those who consulted chiropractors needed surgery. Source: Business Wire
This is a stunning statistic. Obviously surgery is always an viable option and should always be a considered as a solution. But on the other hand, all surgeries have risk associated with them. Any time someone is put to sleep with anesthesia and operated on under the knife is a major decision that shouldn't be taken lightly. Just think, of those 42.7% of worker who underwent the surgery, over 95% could have potentially avoided surgery all together by visiting a chiropractor.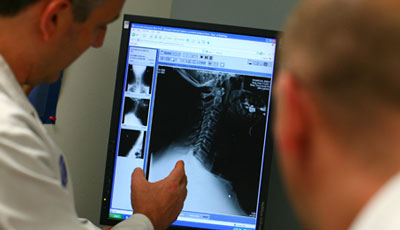 Chiropractic adjustments have been practiced for centuries. Almost 100% of our patients report having less back pain, neck pain, more energy, and just feel better all around. Premier Health Chiropractors has been one of the top chiropractic clinics in the Twin Cities for almost three decades. Our all natural, holistic way of treatments bring health and healing to the body without invasive surgeries that could keep you out of commission for weeks.
Premier Health Chiropractors specialize in non-evasive techniques to align the spine and nervous systems. When your nervous system is aligned, you quality of life is improved. Your feel better and are less likely to experience back pain, neck pain, sciatica nerve pain, joint pain, muscle pain, and total all around body pain. You'll feel younger, healthier, and want to spread your joy and good fortune with others.
Our trained Doctors of Chiropractic are here for you should you feel the need to decrease your pain, and increase your way of life without the need of costly medication. Not only that, but most insurance providers cover chiropractic treatments because they know it's a much safer and inexpensive alternative to costly surgeries down the road. So what are you waiting for? Contact Premier Health Chiropractors today for a free consultation.