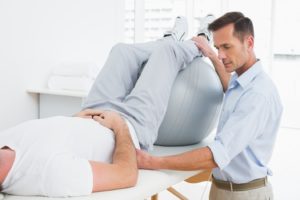 Knowing a good chiropractic clinic in St Louis is always a good thing – you never know when you might need the services of a top notch chiropractor. We can help you to handle a number of different conditions, and we really work with you to identify what the root cause is, rather than only working to handle the symptoms.
If you need an adjustment; if you have something that is having a debilitating effect on you, whether that be in the short term or something more long term – we can help you to handle it. Our whole team is dedicated to making sure that you get the best possible care, and you will feel that from the moment you step through the door, through your appointment with the chiropractor, and our follow up afterward.
Handle Your Pain With No Drugs, Come In Today!
We have already helped a lot of people to handle their pain, and their conditions, and we look forward to doing the same for you. We are always exploring new modalities so that we have the most up to date ways of helping people, and this is coupled with our grounding in more traditional chiropractic techniques.
If you are a resident of St Louis or the nearby area we can provide you with the chiropractic care that you need. Contact us if you have any questions about whether we can help you, or if you just want to make an appointment.