Our goal at Premier Health Chiropractic Clinic Coon Rapids MN is to provide our patients with honest, compassionate, and effective care in order to achieve optimal health and function. We believe that patient care is lacking in many settings, so we make our patient's concerns our number one priority. This is done by spending the necessary time with our patients in a one-on-one setting.
Our personalized, patient-centered practice includes care by the Chiropractic clinic Coon Rapids MN massage therapists/chiropractic assistants with a wealth of experience and extensive knowledge of anatomy, physiology and the biomechanics of the body. We all work together to relieve your pain and stiffness, and help you to return to your normal level of physical activity prior to injury. We assist you, along with proper diet, regular exercise, and positive mental attitude to achieve a lifetime of physical well being. Not only do we work with you on aches and pains associated with everyday life, we also can provide relief from auto injury and workers comp injuries.
Everybody hates pain!!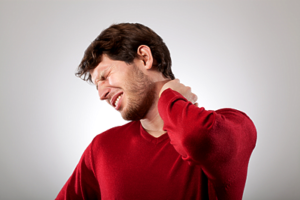 Chiropractic clinic Coon Rapids MN care is a safe, effective and natural approach to managing pain and other health related issues. Enjoying a long and healthy life is important to everyone. Chiropractic care unlocks your body's true potential and natural healing process to ensure your life is a healthy life.
There is a distinct difference between being better and well. Here at the Premier Health Chiropractic Clinic Coon Rapids MN we aim to assist you in creating wellness from a multidiscipline approach. We approach this considering every aspect of your life.
Premier Health Chiropractic Clinic Coon Rapids MN is dedicated to chiropractic solutions which target your unique needs, whether you are suffering from back pain, neck pain, headaches, or even just plain old muscular tightness and tension. You may need pain relief after suffering an accident, experiencing an injury, or if you have a specific condition such as chronic back pain or a spinal condition; even if you just want to improve your overall health, our chiropractor can help you achieve your wellness goals!
The mission of Premier Health Chiropractic Clinic Coon Rapids MN is to teach our practice members about the benefits of living their life through an optimal functioning nervous system and to assist them in this quest by effectively removing interference to their nervous system. At Premier Health Chiropractic Clinic we focus on the individual's health potential and provide a unique wellness experience as opposed to just treating symptoms. We consider it our privilege to assist our practice members in improving their overall health and well-being, prevent future health problems, and to live a more vital life.
For anyone that lives in Coon Rapids, MN, Premier Health is the chiropractic clinic you need. Call us today to make an appointment.