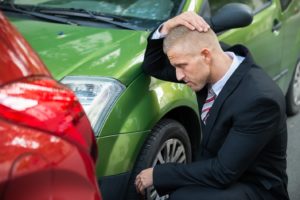 Have you been involved in an auto accident in St Paul? You need to come in and get some help from us. We have worked with a lot of people with varying degrees of injury from car accidents – whiplash, joint injury, back problems … you name it, we've seen it. We know that we can help you, no matter what the severity of your injury is.
Obviously depending on how badly you have been injured, the length of time we will need to work with you will be affected. Once we have met with you and done an initial assessment we will work out with you the best program for helping you to heal, and deal with your injury.
Had An Auto Accident And Need Some Help? Contact Us Today!
If you ever are involved in an auto accident in St Paul, knowing that there is a chiropractor that can help you is very reassuring. You know that when you come to us you will get the best of care, and the best help available. We can help you to manage your pain, and to begin healing from your injury.
For anyone that lives in and around St Paul who needs help to recover from an auto accident, we are the place that you need to come. Our whole team is ready to help you, and wants you to join the ranks of those that we have already helped with their injuries.