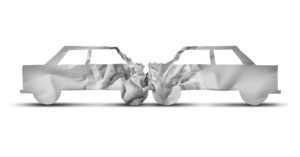 In the unfortunate event that you suffer an auto accident in St Louis Park you want to have a chiropractor who has some expertise in dealing with the type of injuries that you can sustain. Dr Nielson has that expertise. You are going to want to add him to your speed-dial, just in case.
Dr Nielson has studied and trained in bio mechanics which deals with the nature of injury, and gives him a unique insight in how to address your situation, and work out the best treatment for you. You will know that you are in safe hands, and in no time you will be well on your way to recovery and feeling better.
Auto accidents obviously cause injuries of varying degrees, and the treatment that you need is going to reflect that. After a proper assessment we can give you an idea of what will be involved. We have worked with a lot of people and we have achieved amazing results – we want that for you as well.
Handle Those Auto Accident Injuries, Book An Appointment!
St Louis Park has a great resource for anyone that suffers an auto accident. We have worked with a lot of people to help them recover from a variety of injuries sustained while driving. We know that we can help you gain relief from any pain that you are experiencing, and we work with you to help handle the underlying problem. Contact us today!