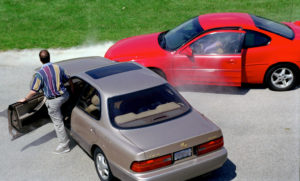 Being in an auto accident Coon Rapids MN can be one of the most terrifying and overwhelming experiences a person lives through. One moment everything may seem fine, the next moment you are involved in a serious collision. Many people who survive an auto accident must deal with both physical and emotional damages following their accident, and treating these injuries can be a difficult process.
While no one ever wants to be in an auto accident Coon Rapids MN, it is important to know how to proceed with treating your injuries should you ever be involved in one. Visiting a chiropractor for professional chiropractic care is always one of the first things you should do, as these healthcare professionals specialize in treating many of the most common automobile accident-related injuries there are.
When your neck and back are injured in an accident, the inflammation that occurs afterward is going to cause even more problems. It will slow the healing process because blood and nutrients won't be able to make it to the areas they need to. Chiropractic adjustments will mobilize your spine and allow it to begin the healing process faster than normal, which will feel amazing as it's happening and even better the next day.
Chiropractors are able to treat neck and back injuries, whiplash injuries and help with soft tissue pain and injuries. Many times, individuals who have been injured in a car accident have so much muscle pain and stiffness that they simply cannot function normally. This discomfort, on top of other injuries, can be a serious issue.
When you treat an injury like this right away, you are putting the body in the best possible position to heal and recover quickly. This is why you need to visit a chiropractor right away. They can help put the spine in line and help the body start healing right away. Chiropractors can help relieve pain, provide exercises that can act as physical therapy for injuries and give you nutritional advice that can also help with the healing process.
You may also be suffering from headaches, pain or general discomfort as a result of a whiplash-related injury. Most people assume that whiplash injuries only occur during high-speed auto accident Coon Rapids MN, but a change in speed of just 2-3 miles per hour during an accident can cause them.
Visit a Chiropractor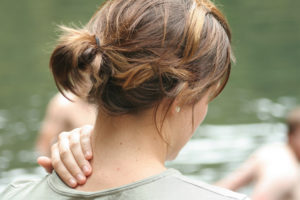 Some individuals experience indicators of whiplash injuries right away, such as blurred vision, headaches, shoulder pain, dizziness, reduced range-of-motion and arm pain. Whiplash can also result in minor back injuries, muscle injuries, ligament problems and disc damage. Other individuals may not experience any serious injuries right away and may think they are just "stiff" or "sore" after the accident, when serious injuries could be forming.
If left untreated, these issues can go on to cause other additional serious health problems. In fact, you may not think you have been injured after a car accident, and then start to experience discomfort or headaches several months after the fact. This is why you should always visit a chiropractor for an evaluation, even if you think there may not be a serious injury to blame.
People who receive prompt chiropractic care after an auto accident Coon Rapids MN are less likely to experience long-term issues. This method of care has been available for decades because it actually provides patients with results. People who continue working and staying active after an accident are the ones who will recover faster than those who stay in their bed all day. There's no need to think about taking drugs or undergoing surgery unless it's absolutely necessary. With most minor auto accidents, surgery is not required at all.
Studies have shown that people who received chiropractic care after an auto accident Coon Rapids MN experience less pain because the physical manipulation of their body releases more pain-reducing hormones. These hormones are going to help the area that was affected by the auto accident, and also help any areas that were causing pain before the injury. Drugs for pain are not a good solution because they are highly addictive and usually cause more problems than they solve.
For anyone that lives in Coon Rapids, MN, Premier Health is the chiropractic clinic you need. Call us today to make an appointment.